STEWARDSHIP
We can all do our part to help keep our public skateparks safe to ride.
Your personal observations are a very important part of the maintenance and repair of your parks. If you see something that needs fixing, the City of El Paso Parks and Recreation Department wants you to report it to them directly at (915) 212-0092.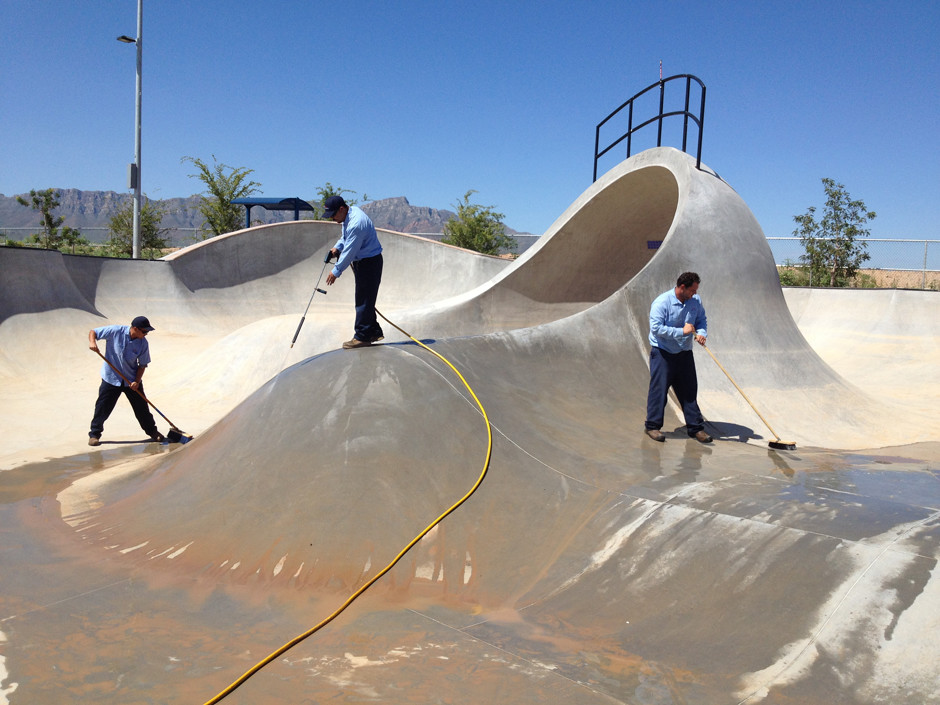 City of EP – report concerns
The City of El Paso Parks and Recreation Department has 11 public skateparks – 4 custom concrete builds, 7 modular ramp layouts. Each park is visited by a park maintenance team once per week.
The City Parks office is located at 801 Texas Ave. on the second floor with hours of operation Monday through Thursday from 7:00 a.m. to 6:00 p.m.
After hours phone number for emergency repairs is (915) 542-3213. Calls will be handled by an answering service, and will then be directed to maintenance personnel.
Non-emergency concerns should be reported to the main office number (915) 212-0092 or can be emailed.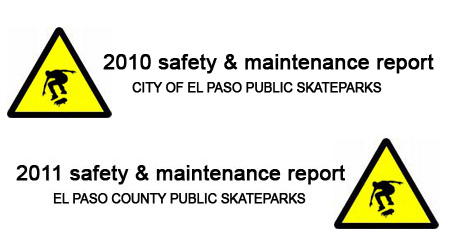 Taking inventory
One of the very first things EPSA did was create a comprehensive inventory of City skateparks to create a baseline for money spent, issues faced and action plans – we offered solutions, not just complaints!
We did a follow up City report in 2010 and an initial County report in 2011 to help our local governments better understand safety and maintenance issues in skateparks.