Mountain View skatepark
El Paso's 3rd concrete public skatepark is now open at Mountain View Park (8501 Diana) adjacent to Magoffin Middle School.
Hundreds of skaters, parents and curious neighbors joined city officials to celebrate at the October 3rd grand opening dedication. The project was funded by a $1 million Community Development Block Grant.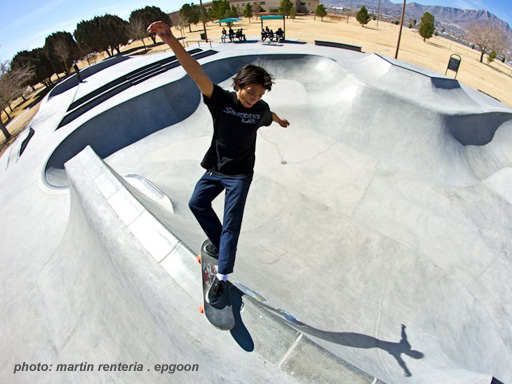 Big flow
A 10.5 foot tall tranny to bank wall presents the biggest challenge in the big flow bowl. Local Z-flex rider Diego Alvarado taking a frontside feeble to the bank.
Notably, it's the city's third concrete skatepark and the first to officially include bikes "without pegs or with peg protectors" according to posted rules. Protective steel deck plating on the flow bowl and other obstacles was included by design to minimize any peg damage.
Grindline Skateparks broke ground on March 5, 2012.
"We're super-hyped on this build," said James Klinedinst, Grindline's Project Manger.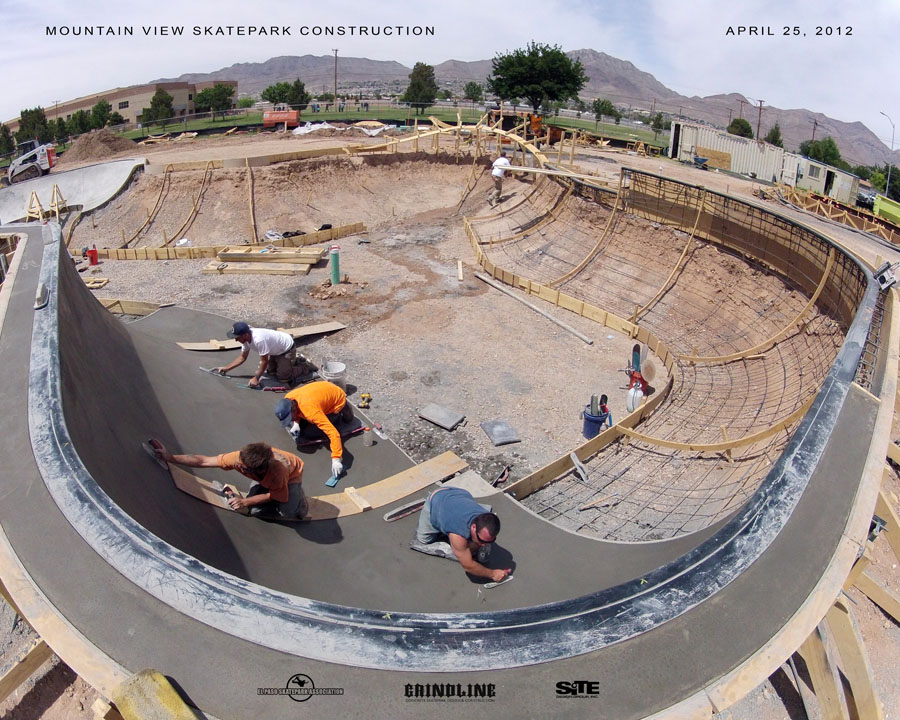 Grindline built
Grindline foreman Eddie Lawrence brings 14 years of skatepark building experience to the project. "I always want it to be perfect and we've got a good crew here – and we're all skateboarders, so we get it."
This G-line crew includes the likes of Alfred, Benny, Adam and Joe Dirt amongst others.
The 15,000 square foot custom concrete piste features a 10-foot deep triple pool, a large flowbowl, wrap around
street course and lights.
"Big walls, big balls," said local skater Bob Rivera. "Finally, a Grindline Park here in El Paso, yes!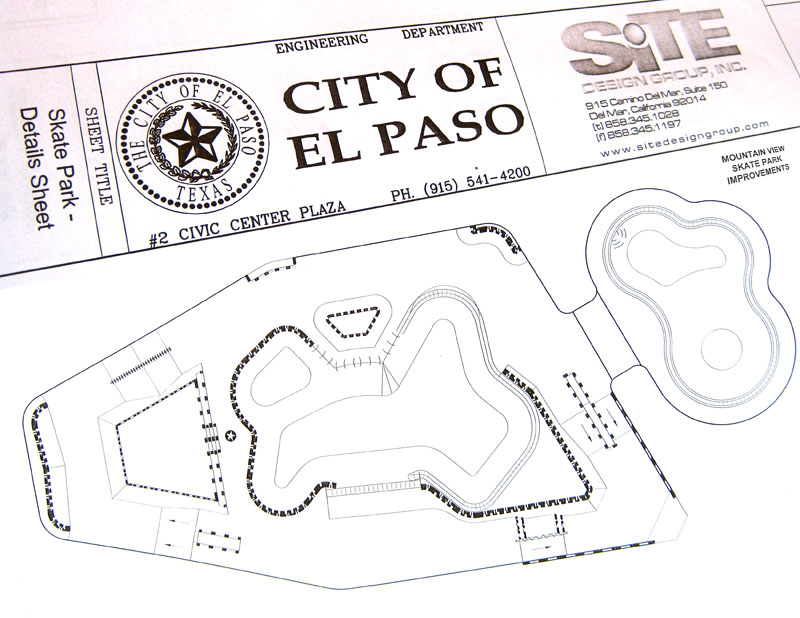 Site Design Group topline
Site Design Group produced the layout using input from local skaters. A pair of well-attended public design workshops were held at the neighboring Rae Gilmour Center on October 23, 2010 and April 30, 2011.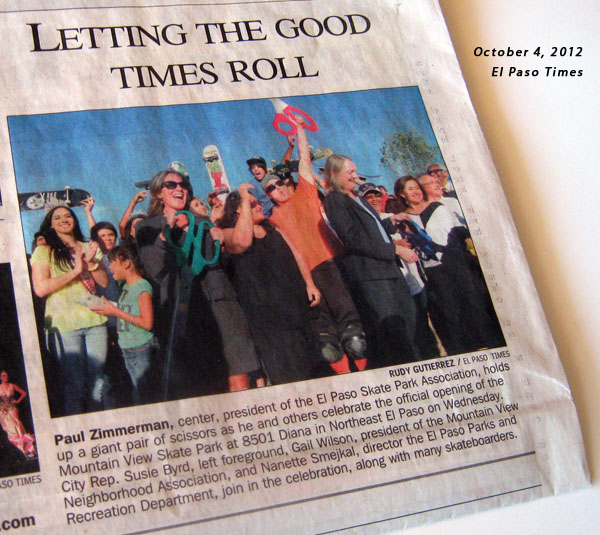 "This is gonna be your place," said local youth advocate Gilda Wilson a.k.a. "Grandma Gail" to all the young skaters who showed up.
Wilson was instrumental in working with City Rep Susie Byrd, the Mountain View Neighborhood Association and inspiring skaters to secure funding for the project. "I am so proud of these kids. They went out and got 1,500 signatures on a petition supporting the skatepark," said Wilson.