Dr. Bill Robertson
Bill Robertson ("Dr. Skateboard") is currently Associate Dean and Assistant professor in the College of Education in the Teacher Education Department at the University of Texas at El Paso (UTEP). His areas of expertise are in science education, curriculum development and technology integration in the K-12 levels.
Bill began skateboarding in 1976 when he was 13 years old in his hometown of Richmond, Virginia. Bill moved to El Paso in 2004 to work at UTEP and has been on the Board of Directors of the EPSA since 2007.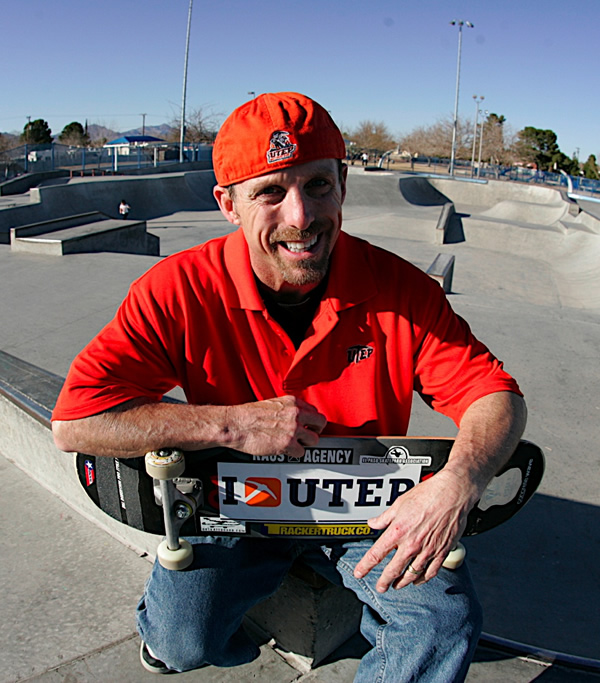 Action Science
A long time participant and performer in skateboarding with over 30 years in the sport, Dr. Robertson has developed Dr. Skateboard's Action Science, which addresses physical science concepts for middle school students utilizing skateboarding and BMX.
He's even authored a book "Action Science: Relevant Teaching and Active Learning." Check it out and a whole lot more at Bill's awesome Dr. Skateboard website.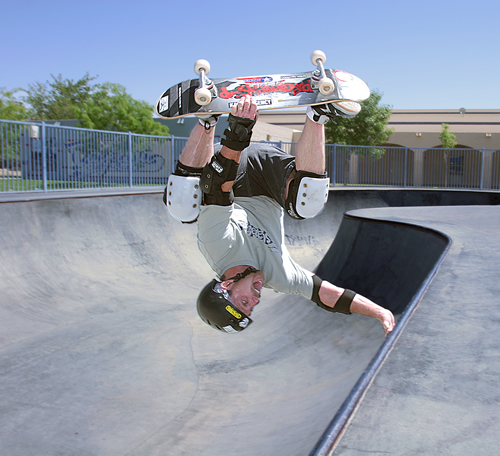 All-around skater
Much more than a champion flat land freestyler, Robertson excels in all terrain with classic old school style – with hand on coping, Doc pulls a backside invert at Carolina Skatepark.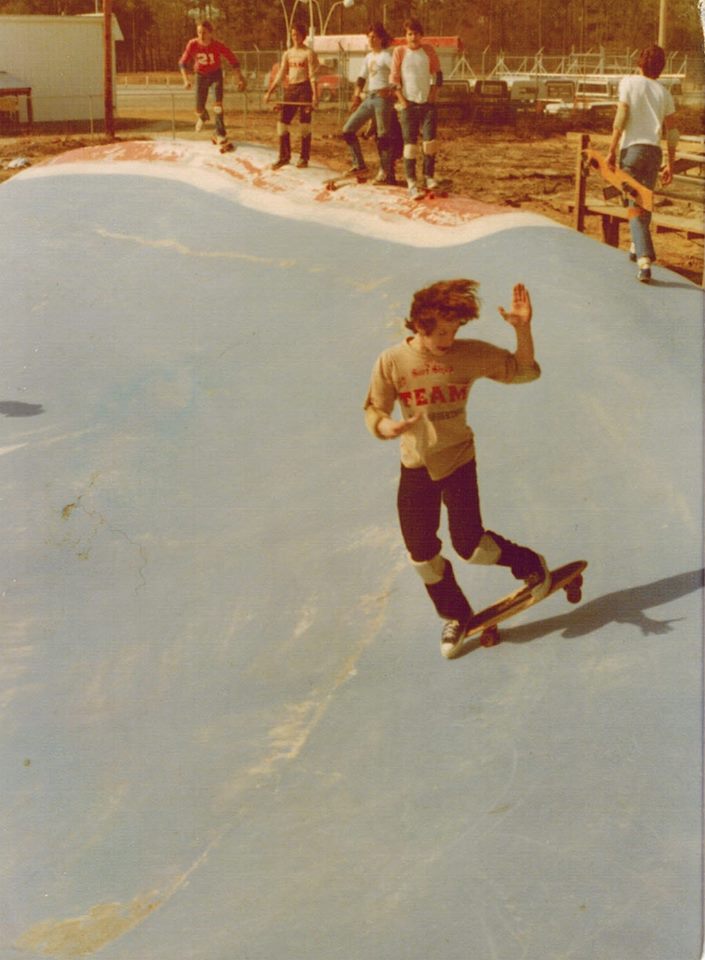 True passion
Seen spinning here at a Myrtle Beach, South Carolina skatepark back in the day, Bill is what the hardcore skateboarders proudly call a "lifer."
He's been riding for over 40 years, and has now skateboarded in 5 decades, including the 2010's today.
Bill says, "I see my involvement with the sport as something I will do for the rest of my life, it is part of who I am and a true passion in my life."